Lessons Learned from the Arab Spring Revolutions
The current events in the Middle East and North Africa have shone a spotlight on how activists and ordinary citizens are using social media and connection technologies both to organize for social change and as to broadcast information from the streets in near real time. Our panelists will address questions such as, "What have been the most innovative and interesting uses of 21st century technologies in the recent campaigns?", "What are the ways activists are effectively leveraging 21st century technologies for their benefit?", "How could they use these tools more effectively and what lessons can protesters in other regions of the world learn?" and "How do we think these tools can be leveraged in these societies to improve democracy and open government?"
Media
Presenters

Azmat Khan
Web Journalist
FRONTLINE PBS
As Web Journalist for the award-winning PBS documentary series FRONTLINE, Azmat Khan helps to produce the series' deep-content websites and its internationally focused Twitter feeds at @FrontlineCZCT and @FrontlineWRLD. Azmat also writes about Iran-Pakistan issues for Tehran Bureau, FRONTLINE's "virtual" news bureau connecting journalists, Iran experts and readers all over the world. On recent assignment in Egypt for the FRONTLINE documentary "Revolution in Cairo," Azmat served as an associate producer for the film, while providing social media coverage from the protests in Tahrir Square and building interactive features for FRONTLINE's website. From 2008-09, she was a special correspondent for Express 24/7 TV in Pakistan, covering the displaced persons crisis resulting from military operations, the country's foreign aid and gendered health issues. She has also worked in Pakistan-administered Kashmir, at the Council on Foreign Relations in Washington, D.C., and Facebook. Azmat received her MSt. in women's studies from Oxford University, where she was a Clarendon Scholar, and her B.A. in political science and women's studies from the University of Michigan. She has also studied at the American University in Cairo. She is now based in Boston. Follow her at @AzmatZahra

Habib Haddad
Founder
YallaStartup
Habib is a tech entrepreneur, recently founder and CEO of Yamli.com a startup focused on empowering the Arabic language on the web. His also the founder and CEO of YallaStartup an organization focused on early stage entrepreneurship in the MENA region. In 2009, the World Economic Forum recognized Habib as a Young Global Leader and the ArabianBusiness named him one of the top 30 influential Arabs under 30. He currently serves on the Global Agenda Council on innovation. Habib is an advisor to several US and Middle Eastern startups and non-profits. During the July of 2006 war he started Relief Lebanon to support relief operations in Lebanon. He holds a Bachelor of Computer and Communication Engineering from the American University in Beirut and a Masters in Electrical Engineering from the University of Southern California.

Katherine Maher
ICT Program Officer
National Democratic Institute
Katherine is a specialist in technology and international development with the National Democratic Institute.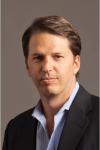 Russell Dubner
President, New York office
Edelman
Russell Dubner joined Edelman's New York office as an account executive in 1992 and today is its president. The NY office is home to 600+ experts in digital engagement, consumer marketing, health communications, corporate and public affairs, financial relations and research. Russell has provided positioning counsel to companies such as Canon, Church & Dwight, Dannon, Energizer, GE, Heinz, HSBC, L'Oreal, MetLife, Samsung, Starbucks and Unilever as well as a number of fast-growth technology firms. Russell's tenure at Edelman belies his strong entrepreneurial side: he helped found RipDigital, a digital music service that converts music CDs into music files and remained on its board until the company was sold in 2005. Russell holds an MBA from Columbia Business School's Executive Program and is a graduate of Franklin & Marshall College. He currently sits on the boards of the Coro NY Leadership Center and New York City think-tank Center for an Urban Future and is an advisor to Movements.org. Russell lives in Connecticut with his wife and three boys.
Susannah Vila
director of content and outreach
Movements.org
Susannah is the Director of Content and Outreach for Movements.org, a non-profit organization dedicated to identifying, connecting and supporting youth activists from around the world who use technology to organize for social change.

Vadim Lavrusik
Community Mgr
Mashable.com
Vadim Lavrusik is the Community Manager & Social Strategist at Mashable. He's also an Adjunct Professor at the Columbia University Graduate School of Journalism, teaching "Social Media Skills for Journalists." He's the founder and organizer of the Community Managers Meetup. Most recently, he worked on social media at The New York Times and received a Master's of Science degree in Digital Media from the Columbia University Graduate School of Journalism, where he co-founded and produced NYC 3.0, a website that included an in-depth documentary on New York City's tech startup community. Prior to Columbia, he studied at the University of Minnesota where he received a B.A. in journalism, summa cum laude, in 2009. While at the University of Minnesota, he worked as a reporter, managing editor and editor-in-chief for four years at The Minnesota Daily. His work has been published on PBS NewsHour, Fast Company, the Minneapolis/St. Paul Business Journal, the Star Tribune, Poynter.org, and more. He now focuses much of his writing and reporting on the changing media landscape, specifically to how the social web is affecting storytelling.